What is variable life insurance?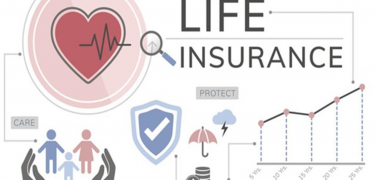 Each type of life insurance plan has pros and cons to it, and variable life insurance is included in this. Getting the information on each type of life insurance policy that is available is important for selecting an insurance policy that fits your needs best. After reading this article for information on variable life insurance, take some time to explore the tools on this website to find the best prices for variable life insurance available, the best companies for insurance plans, and get quotes on policies.
Life insurance provides valuable financial protection to loved ones after a person passes away. Each policy has a beneficiaries listed, and some types of life insurance plans have cash value accounts as part of them. People who have expenses in their future, such as that from a home mortgage, the need to save for college for their children, other debts, and more, may find that a life insurance policy provides peace of mind and financial protection.
What Is Variable Life Insurance?
One of the types of life insurance coverages available is variable life insurance. This type of policy is also often called variable appreciable life insurance and offers lifelong coverage. It also offers a cash-value account, which can be helpful as an investment. With higher potential than many other permanent life insurance plans that exist, variable life insurance policies allow you to choose how the cash value is invested from numerous options. These plans do also have higher fees in many cases, as well as higher risk than other cash value insurance policies.
Variable life insurance plans provide coverage that lasts for a person's entire life. It is a type of permanent life insurance policy and remains valid so long as the premiums on the policy are paid or the policy pays out fully. Variable life insurance plans have three main components to them. When a person makes a payment to a variable life insurance plan, a portion of their payment is applied to the cost of insurance and the insurance company's fees. This money keeps the death benefit of the policy active. The other portion of the premium goes towards a policy's cash value. This portion of the policy has similarities to a brokerage account. The cash value can be invested in securities, which are similar to mutual funds. There are many ways cash value can be used.
The cash value of a variable life insurance policy is what makes this type of plan unique. Different from a whole life insurance plan or indexed universal life insurance policy, there are numerous options for investing the cash value of the policy. Similar to mutual funds, these options offer investment in specific sets of security. In some cases, the cash value of a life insurance plan that is variable can be invested in indexes like the S&P 500, equities portfolios, bonds, and money market funds. There is also often a fixed interest investment option offered by the insurance company. Keep in mind that each of these investment options has management fees, which are similar to mutual fund expense ratios.
How Does Variable Life Insurance Work?
People who are comparing variable life insurance products with other types of life insurance plans should know how variable life insurance coverage works. The cash value aspect of a variable life insurance plan is explained above, but premiums and death benefits are also part of the policy. A premium is what a person pays for their policy. With variable life insurance, a portion of this goes to your life insurance coverage, with another portion going to fees and broker commissions. The remainder of your premium is invested in the policy's cash value. Premium payments can fluctuate based on your account's cash value, which is important to note. In some cases, you can use the cash value on your policy to reduce your out-of-pocket expenses when paying for premiums.
Variable life insurance also has a death benefit to it, which is how much money your listed beneficiary or beneficiaries will receive when you pass away. Another term for this is the face value of the policy. The benefits of a variable life insurance policy are income tax-free in most cases.
Your policy will also have a cash-value account, which is where a portion of your premiums go. For variable life insurance, these can be invested in stocks, bonds, money market funds, and other options are also available depending on the life insurance policy provider. Variable life insurance gives the policyholder more control over investing this money.
Pros And Cons Of Variable Life Insurance
Variable life insurance has numerous pros and cons that need to be considered. One of the biggest reasons that people utilize variable life insurance is the cash value growth, which is tax-deferred. You do not have to pay any taxes on the cash value growth of your policy in most cases. If you withdraw funds from your policy, you may have to pay taxes if the withdrawals you have are larger than the amount you have already paid in premiums.
Another benefit of variable life insurance is that you receive life insurance coverage for your entire life. Whether you pass away at a younger age or live much longer, so long as your premiums are paid, the beneficiaries listed on your policy will receive a death benefit. These beneficiaries can be spouses, children, loved ones, charities, and more.
Because variable life insurance policies have greater flexibility with investment options, they can have a greater return than the whole life policies. While the potential for larger returns is there, variable life insurance plans do not always perform better than whole life insurance policies.
On the downside, premiums are more expensive for variable life insurance policies and other types of permanent life insurance plans. Also, premium payments are not fixed as they are in some other policies. Lastly, consider that there are fees and expenses to these plans that can reduce the overall cash value returns on variable life insurance policy. In many cases, the downsides of this type of plan outweigh the benefits, and people may be better off with a term life insurance plan. In other cases, the investment vehicle that is included with variable life insurance is an important benefit that is used to diversify investments.
Term Or Variable Life Insurance
For some people, having a term insurance policy is a better choice. These policies protect people during their important years and are generally less expensive to maintain as premiums are usually lower. Select a term that will cover you through your family's major expenses, like retirement, college expenses, and mortgages. If you are looking to utilize your life insurance policy for estate planning, investment diversification, or the accrual of cash value, a variable life insurance policy may be the best plan for you.
Regardless of which type of policy you choose to get, find free quotes for life insurance on this website. Using the tools here, you can explore different life insurance companies, compare life insurance plans, and get the best policy to suit your needs. Health insurance plans, auto insurance plans, homeowners' insurance plans, and any other insurance policies you are looking to purchase are available, so act now.