What Is Single Premium Life Insurance?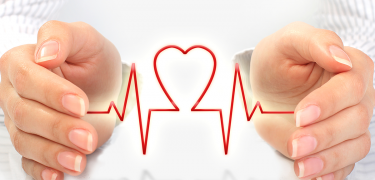 The primary function of life insurance is to bring financial security to an estate so that it can provide for loved ones who survive after a person passes away. In some cases, people get life insurance policies and make their beneficiary a church or charity. Single-Premium Whole Life insurance is life insurance where a large sum of cash is paid into the insurance policy in exchange for a death benefit, which is fully guaranteed to remain paid-up until you die. By paying in advance, you will know that you are not going to miss any payments, with an increased likelihood death benefit will be paid. There are a few different types of Single Premium Life Insurance, and since the policyholder fully funds the policy, funds invested there can grow quickly.
The size of a death benefit through Single Premium Life Insurance is dependent on the money invested and the age group and overall health of the person that is insured. Insurance companies consider younger people to have a longer remaining lifespan. This allows the cash paid into a Single Premium Life Insurance policy to increase for more time before the benefits are paid out.
What Is Single Premium Life Insurance?
Single-Premium Life Insurance is a policy that is paid for in a lump sum payment. In return for this payment, you receive a death benefit that is guaranteed until you die. A form of permanent life insurance that has a cash value that grows over time; these types of policies can often be borrowed against. Due to the large premium payment, single premium policies are considered Modified Endowment Contracts, also called MEC's. Because of their classification, they have their own tax characteristics.
Who Shouldn't Consider Single Premium Life Insurance?
There are many reasons that people should consider getting single premium life insurance, with benefits like having only a single premium payment up front. This means you do not have to budget for monthly or annual premiums, which can simplify things quite a bit. In addition, single premium life insurance has living benefits, which can fund an array of expenses like long-term care. Long-term care can be expensive, and the help a single payment life insurance policy brings can be immense. In addition, these policies have a growth of cash value over time. People can get single premium life insurance plans that are whole life insurance plans, variable life insurance plans or universal life insurance plans. These types of policies also grow more quickly than other types of life insurance coverages due to being fully funded at the onset.
Negatives on the policy include the tax penalties for withdrawals or taking loans out on the policy. Using a single premium life policy in the short-term for receiving cash would not make sense. These types of policies are recommended for emergency needs only early on. There are also cost limitations to the policy. If you cannot afford to put forth the large sum of money upfront, another life insurance plan is likely a better choice. Without a sizable amount of money on hand, a policy with a large enough death benefit might not be available.
How To Get The Best Single Premium Life Insurance
Getting the best single premium life insurance plans starts with research. These policies can be a great way to save for retirement or provide an inheritance for the people you love. They are not for everyone, so the first step is to determine whether or not a single premium policy is right for you. By knowing how single premium life insurance works, as well as the benefits of single premium life insurance, you can make an educated decision on purchasing a plan.
Getting the top single premium life insurance plan for you starts by choosing the right policy. Whole life and variable universal life insurance coverage can offer different returns. Whole life insurance plans generally see your insurance provider investing your cash value in its general account. This can provide lower, but guaranteed, rates of return. A less risky policy, it can be a solid choice for many people. Variable universal life insurance plans give you the option to invest your cash value in subaccounts. These accounts are like mutual funds and offer a wide range of investment opportunities. Keep in mind that higher reward potential also means higher risk overall in most cases.
Choosing the right insurance company is also important. Use the tools on this site to determine which insurance companies to get quotes from. You will want to shop around and compare different single premium life insurance policies and companies to find the best one for you. The team here at Policy can walk you through the process of finding the right plan for you. 
The Benefits Of Single Premium Life Insurance
There are many benefits to getting a single premium life insurance plan. First off, you will know that you are giving an effective means to provide for any surviving dependents you list in your policy. Keep in mind that you want to consider that there may be unforeseen expenses that come up as you age. Purchasing things like long-term care insurance as you get older can be a massive benefit. For people who have already paid for single premium life insurance, as well as other single-premium insurance options, they can breathe easier knowing that even if an emergency arises, their dependents are going to be taken care of. Single-Premium Whole Life Living Benefits can also have large advantages.
Remember too that it is also possible to purchase an SPL policy that allows you to remove part of the death benefit if you are diagnosed with a critical illness. For people who have a life expectation of 12 months or less, this has any advantages. If you put a significant single premium payment into an SPL insurance policy, you will still have some flexibility in these types of situations.