What Insurance You Need When Hiring a Car in the USA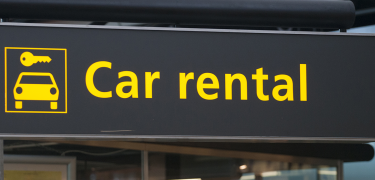 Millions of people each year vacation to the USA, and millions more visit family members and friends in the country. If you're planning on visiting the United States of America, keep in mind that many areas of the nation do not have public transportation accessible. Other cities have public transit, but it can be unreliable and confusing at times. Due to both of these reasons, people often choose to hire a car in the US. Hiring a car, also called renting a vehicle in the United States, can provide immense amounts of convenience. Several tips can help you get the best experience possible while traveling to the country.
Whether you are renting, borrowing, or purchasing a vehicle in the country, you will need an auto insurance plan to drive legally in the United States. Each state has different requirements for car insurance plans, which you will want to be aware of before purchasing a policy. Also, the car insurance market in the United States is very competitive. Different auto insurance companies utilize different variables to determine how much a person pays. This means that you might find drastically different rates from one company to the next.
What Car Hire Insurance Is Included With My Fully Inclusive Pre-Paid Rental Voucher?
It is highly likely that the auto rental company you are considering has its own insurance offerings. Unfortunately, there is often pressure to purchase more insurance then you need, and it is not clear what the minimum requirements in each state are in many cases. This is why getting car hire insurance through another company, or at least comparing rates, is a fantastic idea. Do not pay more than you need to for car insurance. The first step is knowing what is included with a fully inclusive prepaid rental voucher.
A fully inclusive prepaid rental voucher includes the minimum requirements for automobile insurance in the state you are purchasing a policy for. Check the minimum requirements for the state you are traveling to know which types of insurance are required. The policies will include the minimum limits for the plans you need.
Included with your fully inclusive prepaid rental voucher is a Collision Damage Waiver or CDW. Sometimes this is called by other things, like Loss Damage Waiver or Limited Damage Waiver, or LBW. This is not insurance but is an agreement that states that you will be driving within the terms and conditions of your rental agreement. It waives your financial responsibility in certain situations. This is a standard inclusion with most insurance packages.
Also included with your fully inclusive rental voucher is liability insurance. This is often called either Additional Liability Insurance or Supplemental Liability Insurance. This insurance coverage provides up to $750,000 or more above and beyond the liability insurance included with your standard rental agreement. State law sometimes regulates these amounts, creating variation in the numbers. Liability insurance provides protection for both you and all other authorized drivers listed against lawsuits and claims made by third parties.
Your policy will also state the additional items it includes, like zero access, unlimited mileage, fire coverage, theft coverage, mechanical assistance, applicable taxes, customer facility charges, road fees, and other items that might also be included.
What Is Not Included With My Pre-Paid Rental Voucher?
Some things are not included with a prepaid rental voucher, including Personal Accident Insurance. This is an insurance plan that covers against accidental death or accidental medical expenses. By protecting both passengers inside and out of your vehicle with medical coverage, you are protected financially if a situation occurs. Your travel insurance plan likely provides not only superior coverage but also cheaper coverage.
Also, Emergency Sickness Protection, while not included, can also be available. This policy add-on provides medical benefits for some types of sicknesses for the policyholder and sometimes people traveling with them. Travel insurance is likely to provide superior and cheaper coverage, so remember to compare policy options.
The Top Things You Need to Know
You Have Options
When getting car insurance for rental vehicles, there are options available to you. In many cases, car rental companies will look to sell you more insurance than you need or not be clear about what your minimum coverage amounts needed are. With different options, like plans available from this site, you can save money and compare rates. Comparing rates from different insurance companies can help you keep more money in your pocket.
Enhanced Roadside Assistance Coverage Is Available
It can be a good idea to get roadside assistance coverage in case you are locked out of the vehicle, the battery dies, you get a flat tire, or if you lose your automobile key. These inconveniences can be harder to navigate in an area you are not familiar with. Not only that, but they can end up being more expensive if you do not have roadside assistance coverage.
It Is Best To Look Before You Travel
Car rental places are generally expecting people to prepay for their insurance or add-on insurance coverage at the desk when they pick up their vehicle. This prevents people from comparing car insurance rates and saving money. Take advantage of the competition in the auto insurance market by getting free quotes for coverage here.
Final Notes
Professionals recommend that drivers who are renting vehicles take into consideration the type of trip they are going on, the amount of time they will be driving, and where they will be going. If you are traveling to a busy city where potholes, accidents, and other dangers are more common, you may decide to get additional coverage beyond the minimum amounts. This can be an excellent plan when going to more remote areas of the country as well. Regardless of how much coverage you are planning to get, use the tools on this site to find the best prices for car insurance available. Saving money starts with research, and this is the place to do it.