What Is a Home Warranty in USA?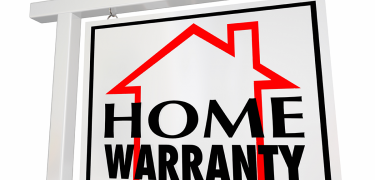 The first time that many people come across the term home warranty plan is when they are purchasing their first home. Every homeowner should be aware of what homeowners insurance plans are, and home warranty policies are also important to be aware of. A home warranty is a contract between you and a plan provider where you pay for a policy and the provider covers the costs of repairs and replacements as outlined in your contract for appliances and systems in your home. Most home warranty plans last for one year, and another plan will need to be purchased if you want to continue getting coverage.
What Is A Home Warranty?
A home warranty plan is different than a homeowners insurance plan. Home warranties are designed to cover repair and replacement of the systems and appliances within your home due to normal wear and tear. You will need to keep up with regularly scheduled maintenance in most cases for these policies to cover appliance and systems replacement, but over time your appliances and systems will degrade and will need to be replaced or repaired. Home warranties can include a wide range of items, depending on the policy you purchase. Most companies offer lower price point plans that cover most basic items, as well as other plans that cover more items. Some of the things that can be included in a home warranty are plumbing, electrical, refrigerators, air conditioning, washers and dryers, garage door openers, and numerous other items.
How Do Home Warranties Work?
Each home warranty provider has different processes that they require, but in most cases if you are looking to get an inspection of appliances or systems when you have a policy, you will call the home warranty carrier first. They will connect you with a repair person in their network. Depending on what the repair person finds, they will repair or replace the appliance. Make sure to keep all records of maintenance on the covered items in your home.
While home warranty policies create a lot of convenience, you will need to follow the procedures outlined in your policy in order to make sure that your home warranty will cover the costs of repair or replacement. When comparing home warranty plans, look not only at what is covered, but also the limits of the coverage and the process you need to go through in order for the policy benefits to kick in.
Keep in mind that there are reasons a home warranty company can deny claims. These include the improper maintenance or installation of appliances and systems, permit and code violations, unusual wear and tear, and unknown or known pre-existing conditions.
What Does A Home Warranty Cover?
Home warranty policies provide peace of mind, are very convenient, and can help you save on major repairs when they happen. Unfortunately, not everything is covered by every home warranty plan, so make sure to look them over thoroughly. It is possible that you will never use your policy, and you should also consider that you cannot pick your own technician. That said, many people benefit from home warranty plans, and they can save people a lot of money on older appliance replacement and repair.
Each home warranty plan, which is sometimes called a home appliance insurance policy, can cover different things. Each insurance provider has different offerings and different levels of coverage. Some companies allow people to customize their policies by selecting 10 or more items from a list. Systems and appliances that can be included in a policy are dishwashers, plumbing systems, washers and dryers, water heaters, heating systems, ductwork, ovens, refrigerators, sprinkler systems, septic systems, garage door openers, electrical systems, built-in microwaves, and numerous others.
Using the tools here, you can get free quotes for home warranty plans and protect yourself from major expenses that can occur if systems need to be repaired or replaced in your home. You can also get free quotes for homeowners insurance, which is different than a home warranty plan.
Home Warranty Vs Home Insurance
Homeowners insurance will cover damages to a home as listed in the policy, damages that come from a stated list of perils. This can include repairs to things like the structure of your home, your homes foundation, theft or vandalism of your property, costs related to people getting injured on your property, and more. Home insurance does not cover costs that are associated with normal wear and tear. While your appliances and systems may be covered by a homeowners insurance policy, this coverage will only kick in if these systems are damaged by things like fire, flooding, vandalism, and other perils that are listed on your plan.
Home warranty plans will cover repairs and replacement to home systems, such as the ones listed above. These plans cover replacement and repairs of appliances in your home due to usual wear and tear. In most cases, people will purchase both types of policies, a home warranty plan and a homeowners insurance plan.