What is Group Life Insurance?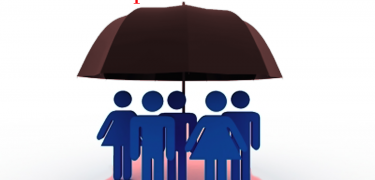 Thinking about death is not a fun thing for people to do. The idea that your family will need to go on without you someday is a hard reality. Unfortunately, there are many reasons that people pass away unexpectedly. This includes deaths from medical issues that have not been found, medical issues that people are aware of, automobile accidents, other accidents, and more. For people whose families would be affected by the loss of one family members income, life insurance can help provide financial protection.
People can purchase different types of life insurance policies, and one of these insurance policy types is group life insurance. Supplemental life insurance is also available, and regardless of which type of insurance you are planning on purchasing, you will want to know how the insurance operates and how to file claims. Knowing how much life insurance you need can also be a huge help.
What Is Group Life Insurance?
Group life insurance is life insurance that comes at a lower rate due to being provided by an organization or a pool of people. People can save money on their insurance policies by joining a group. Because the group life insurance provider is buying in bulk, each plan ends up being less money on average.
Life insurance itself is designed to pay a benefit upon the death of a policyholder. This can be used to cover funeral costs, cover general expenses, cover schooling costs for the person's children, and more. What people use the money they get by being a beneficiary of a life insurance policy on is up to them. There are no restrictions on the money.
To receive money from a group life insurance policy, you must be listed as the beneficiary on the plan. When a person purchases group life coverage, they will be required to name a beneficiary. It is possible to name multiple recipients on a policy as well, which will divide the insurance benefits between each of them in the amounts that you specify. Life insurance policies can have beneficiaries that include a spouse, child, or other loved ones.
There are many places that people can look for group life insurance. For people who have served in the Armed Forces, Veterans Affairs may give access to this type of life insurance. Other organizations, like the AARP, also provide access to group life insurance. Religious groups, such as a person's church, also sometimes provide group life insurance plan access. Some employers also give access to a life insurance option.
What Is Supplemental Life Insurance?
Another type of life insurance to look at is supplemental life insurance. This can also be called voluntary supplemental life insurance. For people who have a life insurance policy that is offered by their employer, they may decide that the amount is not enough life insurance coverage to take care of their loved ones if they pass away. Additional coverage that can be purchased by individuals, above and beyond this employee life insurance coverage, is called supplemental life insurance.
This type of life insurance can sometimes be purchased through a person's employer. Depending on the insurance company your employer uses, this can be available to you. Shopping around is still important, however, as there may be individual life insurance policies that are cheaper than the supplemental insurance prices offered by your employer. Supplemental life insurance prices can be higher due to the insurer having less information about your health. In some cases, evidence of your insurability will be required in order to purchase this type of add-on.
There are some considerations you need to think about before purchasing supplemental life insurance. In many ways, your decision on whether to purchase this type of add-on is related to your health. As a younger and healthy person, it is likely that you will get better rates purchasing an individual insurance policy from a different company. If you are a person who has had trouble being approved for an individual policy, however, supplemental life insurance can provide you with additional benefits.
In order to demonstrate that you are insurable, you may need to answer health questions, allow an insurance provider to review medical records you have, and in some cases, a medical examination is required. Using the information obtained, life insurance providers determine if they will offer you coverage, and at what price the coverage will be offered. Supplemental life insurance often has a lower maximum coverage limit than an individual policy. In some cases, supplemental life insurance coverage can be extended to your spouse.
Types Of Group Life Insurance Policies
With multiple different types of insurance policies out there, having knowledge of which ones are available to you as group life insurance is essential. This type of insurance plan is most often renewable term life insurance. This means that you have life insurance for a period of time, and then you renew it for the same period. Unfortunately, this means that coverage can expire within a year of you leaving the organization you are getting the policy through, or your employer. For this reason, some people choose to purchase individual life insurance policies instead.
That said, if you're planning on staying with your employer for a period of time, or if you are planning on staying with an organization for a long period of time, employer-based group life insurance may be your best option. In some cases, renewable term life insurance can be renewed even after you leave the group, though the rates may be higher as they are not supplemented by your employer or group.
Another type of group life insurance is basic group term life insurance. This type of insurance is generally terminated when you leave your employer. Some policies or parts of the policies you have can be portable. In these cases, the insurance may be converted to an individual policy that has the same terms. Your premiums will be significantly higher in this case, though this conversion is often guaranteed, no matter your health.
Taxes On Group Term Life Insurance
With most individual life insurance policies, your beneficiaries do not have to pay taxes on the death benefit they receive if you pass away. There are, however, some cases where a beneficiary may need to pay taxes on the value of supplemental life insurance, as well as group life insurance. This can in some cases be considered part of a person's income, opening it up to taxation.
For insurance benefits less than $50,000, of supplemental term life insurance and group term life insurance through your employer, it is unlikely that a person will have to pay income taxes on it. For coverage above $50,000, the IRS assigns of fair market value. If you have paid less in premiums than this fair market value, the difference can be considered part of your income. In this case, beneficiaries would have to pay taxes on it.