What is Contents Insurance on USA?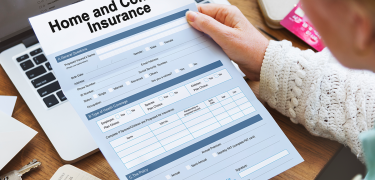 A home is a very large purchase for many people, and one of the biggest investments that most people will ever make. Every year, people are affected by a long list of perils that damage or destroy their homes. This can include things like fires, theft, vandalism, flooding, and numerous others. Homeowners insurance plans offer coverage for a long list of perils that can damage or destroy not only your home itself, but also the contents within your home. People have invested in clothing, furniture, appliances, jewelry, and numerous other items of value. Home contents insurance is important to have so that these things are covered, protecting you financially. The expenses that come from having to replace all of your personal items can be a lot larger than you might expect.
What Is Home Contents Insurance?
Home contents insurance provides financial protection if your personal items are damaged or destroyed by a long list of covered perils. Home contents insurance is not only recommended for people who own their own home, but also people who are renting homes. Everything inside of a home, including electronics and household items, cost you money to buy at some point. Your landlord will not replace these items, and if you do not have home contents insurance, your insurance provider will not either. With the average person having thousands of dollars of belongings in their home, home contents insurance is a smart choice.
Also called personal property insurance, this can be purchased as a standalone policy for renters or as part of a larger policy for homeowners themselves. If a covered event occurs, your contents insurance provider will cover the costs, after a deductible is paid. Generally speaking, the deductible a person pays is small in comparison to the cost of the items being replaced or repaired.
How Much Home Contents Insurance Do You Need?
The value of belongings a person has is often a lot larger than they initially think. Many people have tens of thousands of dollars of personal property that is mostly made up of lower cost items. If you have, for example, 20 shirts that all cost $15, there's $300 of shirts in that stack. Add in a $2,000 laptop, a $30 computer mouse and a desk, a bedframe, a $600 mattress, and you are well on your way to thousands of dollars of possessions that you might need to replace if a peril covered by your insurance policy occurs. Take a few moments and think about all of the expensive items you have in your home and start adding up the costs. From your TV to your videogame systems, your furniture to your appliances, your dishes to your jewelry and clothing, it can add up quickly. Home contents insurance protects you financially from the loss of these things.
A good way to determine how much home contents insurance you need is to add up the expensive items in your home, take pictures of them and record what you have, and looking to purchasing a home contents insurance plan. By having an estimated amount of the values, you will be able to get the right amount of coverage to suite your needs. There are other important steps you should take as well. One of these is to determine what the exclusions of your basic home contents insurance policy are. Sometimes things like musical instruments, fine art, and jewelry above a certain value are not included as part of a basic plan. In these cases, you may need to purchase an additional insurance add-on for these items.
How Can I Get Home Contents Insurance?
Insurance can help you replace your belongings if your home burns down, is robbed, or the items are destroyed due to a number of other reasons. There are numerous steps you should take in order to purchase a home contents plan, and it is a good idea to know what the process for filing claims is as well.
The first step in the process is making an inventory of the items in your house. While you may not decide to take an inventory of every item in your home, the more detailed your inventory is the easier things will be when you file a claim. Start by making a list of all of the more expensive items in your home. Make sure to include electronics like laptops and desktop computers, tablets, cell phones, televisions, speakers, and other expensive items. In addition, make a listing of your furniture.
It can make sense to have an estimated value attached to these items on the document you create. Furniture and appliances can add up quickly in terms of costs, so they are important to make note of. Any particularly expensive outfits, games, jewelry, musical instruments, necessary medical equipment, collectibles, fine art, China dish sets, animal cages, expensive plants, and other items should also be listed. If you have a lot of clothing, make note of the types of clothes you have as well. This will give you a good starting point to make sure that you are getting enough coverage and that you have a record of items in your home that you can provide the insurance company.
Next, consider home contents insurance companies. Using the information you have, get free quotes for home contents insurance from multiple providers. Look at the exclusions of the policies, and consider what add-ons you will need to cover your expensive items. Use the tools on this website to get free quotes for home contents insurance and find the best prices for insurance plans available. Keep in mind that the amount of home contents insurance you get is listed in your policy if you are also purchasing a homeowners insurance plan. Certain types of property are excluded and will need an add-on, and other items require special documentation or additional fees for coverage.
Home contents insurance can be added to or part of renters insurance, condo insurance, or homeowners insurance. In many policies it is included in your plan automatically, but the amount of contents insurance you get is sometimes related to the value your home itself is being insured for. If you have a large amount of valuable contents in a home that is not worth a lot of money, you may need to get additional homeowners insurance on your home to make sure that all of your contents are covered. In many cases, you can add on contents insurance separately, however.
Your home is a significant purchase, but remember that the contents inside a person's home are often worth a lot of money as well. When looking into home contents insurance plans, research the financial ratings, customer service ratings, and reviews of the companies you are considering purchasing a policy from. Get free home contents insurance quotes and free homeowners insurance quotes on this website and compare rates. This is the best way to save money on homeowners insurance plans, and an important step to finding the best homeowners insurance policy to suit your needs.