What Is Adjustable Life Insurance?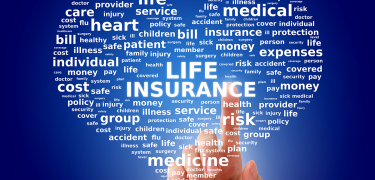 With so many types of insurance plans on the market, people have a lot of questions, and rightfully so. Getting a life insurance policy can provide a large amount of financial protection for surviving family members and loved ones. Some people choose to get a life insurance plan so that they can donate to charities and other similar groups. Regardless of the reasons you're getting a life insurance plan, knowing the differences between life insurance coverages is essential. Each one of them has pros and cons, and with the information on this website, you can find the policy to best suit your needs. After reading the information here on adjustable life insurance plans, utilize the tools on the site to get the best prices for life insurance that fits your unique situation.
What Is Adjustable Life Insurance?
Adjustable life insurance is insurance with an adjustable death benefit that has flexible premium. It is a type of permanent cash value insurance that is sometimes described as a hybrid of both universal life insurance and ordinary level premium participating life insurance. There are differences between each one of these policies and adjustable life insurance that you need to know about if you are considering purchasing a plan.
Adjustable life insurance is different than standard plans, as well as being different from other death benefit policies. Adjustable life insurance plans give the policyholder the ability to change the plan of insurance. This makes them similar to universal life insurance policies in some ways.
Within the limits stated in the plan, the owner of the policy can change the premium and/or death benefit levels in the policy. This provides immense flexibility that many people like. It is vital to keep in mind that when policyholders make changes to this type of contract, the guarantee period will also be changed.
How Does Adjustable Life Insurance Work?
Adjustable life insurance, sometimes also called universal life insurance, works in similar fashions to other life insurance products but also has additional flexibility. This additional flexibility, and whether you want to use it, is dependent on your financial scenario. With a policy that has a death benefit that is paid out tax-free to a beneficiary when the insured person passes away, there are many benefits. Premiums for this type of insurance policy are paid on an annual basis, though some policies have premiums that can be paid monthly instead.
Also, this type of policy is a permanent insurance policy. A portion of the premiums you pay goes towards the cost of insurance, while the other part is put towards the cash value. The cash value can be used in a variety of ways, such as taking out a loan or paying for premiums. The cash value portion of your adjustable life insurance policy will grow over time.
Many people like adjustable life insurance policies because of the flexibility they offer. The components of your coverage, death benefits, premiums, and cash value, can be changed over time if you want them to be. In most cases, the life insurance company will restrict the frequency, as well as the time frames, in which these adjustments can be made.
Remember that adjustable life insurance has a death benefit that is separate from the cash value in the policy. If you put more money into this type of insurance policy than is required, the cash value will increase more quickly. It is possible to use the adjustable life insurance policies cash value to pay for your premiums, either in part or in their entirety, providing even more options. The cash value in an adjustable life insurance plan can be used as surrender value, as a loan, or as premium payments.
What Is The Difference Between Adjustable Life And Other Life Insurance Policies?
There are differences between adjustable life coverage plans and other types of life insurance policies. The biggest difference is that an adjustable life insurance plan is customizable, depending on your individual needs. The ability to change a policy with as your financial requirements change can be incredibly helpful.
One type of insurance plan, whole life insurance, is different from adjustable life in that it offers less flexibility. It provides stability by offering a guaranteed fixed interest rate, reducing risk. This fixed interest rate is the rate the policy's cash value grows at. Even if the insurer's portfolio performs well, you only get the interest rate listed on the policy. If the insurer's portfolio does not perform as well, however, you still get that interest rate. One of the benefits of getting a whole life insurance policy is you can get a simple product at a lower rate. Whole life insurance plans have premiums that are constant and guaranteed to stay at the same level, which can be a comfort to people who do not want to worry about policy costs rising or changing at a later point.
Another policy that is often compared to adjustable life insurance is a variable life insurance plan. Variable life insurance plans differ from adjustable life insurance in the way the cash value of the policy grows. With adjustable life policies, your cash value can increase at different rates depending on the financial performance of the insurance company. Variable life plans work differently. The interest rate for these depends on the investment categories you have selected, offered by your insurance provider. Depending on what you select, whether bonds, treasury bills, stocks, or other investments, your interest rates are affected by their performance. There is no guaranteed minimum interest rate, meaning that there is more risk.
Benefits Of Adjustable Life Insurance
Having a flexible premium adjustable life insurance plan is very attractive to many people. If you know that you are going to have changing coverage needs in the future, this type of plan may be the best choice for you. Having the ability to change policy components depending on your situation or goals is a significant benefit of the policy.
People who are looking to have children, as an example, may realize that they need more insurance to maintain their lifestyle or pay for bills if one parent were to pass away. If you had adjustable life insurance, you could increase your premiums and the face value of the policy to compensate for these new needs and realizations.
For people who have financial situations that can improve or get worse depending on variables like weather, the economy, luck, or other events, being able to adjust your premium can be a godsend. It is possible to overfund an adjustable life insurance policy when you are making more money and use the cash invested to pay for your premiums at a later point. Keep in mind, however, that a flexible premium policy can be costly since cash value insurance comes at a higher premium. This is one of many factors to weigh when deciding which type of life insurance policy to buy.
No matter which type of life insurance plan you decide on, use the free quote options here to find the best rates for life insurance available and get details on the best life insurance policies available. There are hundreds of companies out there, and the best ones are listed here to make finding the top insurance plans for you easy and straightforward to do.