Top Life Insurance Companies in USA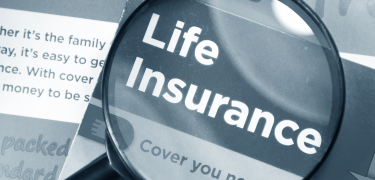 A lot of variables go into finding the best life insurance company for your needs. People should look at customer service, financial strength, pricing, and offerings. There are hundreds of different life insurance companies that are all vying for your business and selling policies. In many cases, the products are similar, but the pricing can vary from one company to another. Due to this, people should consider getting quotes from multiple companies to find the best rates. Keep in mind that not all life insurance companies service all areas, and they also have different customer service scores to consider.
Take a look at this list to get more information on how the best life insurance companies hold up. Knowing each companies financial strength is important, but customer service is also a large part of why people select the companies they do. Here are the top life insurance providers to consider getting quotes from when comparison-shopping for life insurance plans.
MetLife
MetLife offers a broad range of policies and is one of the largest insurance companies for life insurance in the United States. With over 150 years of experience, Metlife has plans that will fit your budget. Not only that, but their credit ratings are fantastic, and the company works with people who have special needs. In addition to life insurance, MetLife offers other types of insurance, like disability and dental, as well. MetLife is a trusted company that is highly rated, though the underwriting process can be a little bit more involved than some other companies.
AIG
Also known as American General, AIG has a fantastic reputation with excellent ratings down the line. They have fantastic financial strength, great customer service, and have been serving life insurance markets for over 100 years. Offering a wide range of Index Universal and Universal life insurance products, a plan can be tailored to fit your needs. Pricing is fair, though underwriting can take a little bit of time, but AIG is a top life insurance company that performs.
MassMutual
MassMutual is a company that many policyholders highly recommend to their friends and families. The policies offered are competitive, and there are many different policies that people can select through the company. Having this diversity is a significant perk. Not only does MassMutual offer excellent life insurance, but they also have many other financial planning products available. Some people use the company to consolidate all of their financial portfolio in one place. With high financial strength and great customer service, getting a free life insurance quote from MassMutual is a smart plan.
Principal
Principal offers a wide range of financial services, including life insurance policies. Principal is a newer company in the life insurance world and offers an extensive range of policies. With variable universal life insurance products, as well as universal life insurance plans, Principal also offers financial investment services. One of the notable things about Principal life insurance is that consumers can buy up to $1 million in coverage with no exam life insurance underwriting.
Northwestern Mutual
Northwestern Mutual is a top-rated life insurance carrier and has been consistently listed as one of the best life insurance carriers for multiple years. The company has not fully kept up with market trends, but still offers fantastic products and has excellent ratings in all categories. The rates and offerings are extremely competitive, and even though policyholders can see higher prices for term life, Northwestern Mutual's financial strength, long history, and wide range of offerings will suit your life insurance needs well.
Haven Life
Haven Life Insurance quickly rose to popularity by offering a fantastic product. The company allows people to get life insurance coverage without any interaction from sales agents. The company provides a lot of conveniences, with an online application that can be efficiently completed and submitted. Not only that, but the company is backed by MassMutual, one of the highest-ranking life insurance companies out there. With fantastic financial strength, excellent customer service, and over 150 years of experience, Haven Life is an excellent company to get a quote from. With a fantastic combination of customer service and convenience, Haven Life easily makes the list of top life insurance services.
Nationwide
For people who are looking to get multiple types of insurance policies from the same company, Nationwide is a company you should get a quote from. With numerous insurance options available, some policies combine for multi-policy discounts. Not only that, but Nationwide has strong financial strength ratings. A well-known company, many people have at a fantastic experience purchasing their life insurance plans from Nationwide.
Transamerica
Transamerica is a company that has been around for over a century. With a fantastic lineup of products, it has strong financial strength. It offers a wide range of life insurance products, including term life insurance, universal life insurance, whole life insurance, and accident insurance. The company offers additional investment resources and is also an international company. With many product options, including affordable term insurance and affordable universal insurance, Transamerica brings a lot to the table. The underwriting process is longer than some companies, but with affordable rates, the time spent can be well worth it.
Banner Life
Banner Life Insurance offers term insurance policies, and they also provide several instant issue products. For people looking for inexpensive life insurance plans, Banner Life offers some of the cheapest life insurance available. In addition to providing cheap term life insurance, the policies here are easy to customize. With numerous riders available, people can add to their policy to get a plan that is suited to their specific situation. Not only that, but they offer life insurance policies to people who are not in perfect health, which is a significant benefit to many people. The policies Banner Life offers are not instant issue, but with excellent underwriting and customizability, as well as price, Banner Life is a solid choice.