Short Term Car Insurance in USA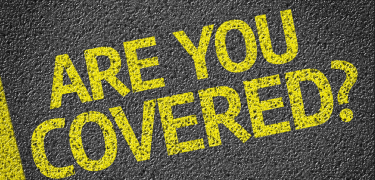 Many people have found themselves in situations where getting a long term car insurance policy simply does not make as much sense for them. Whether you are looking to get insurance for a vehicle that is your own, insurance for a rental car, or insurance for a vehicle that you're either lending to or borrowing from another person, there are many circumstances where short-term auto insurance coverage is the best plan. Learn more about what this type of policy is for, as well as how to get it here. Also, use the information on this website to determine if a short-term auto insurance plan is the best option for you.
What is Short-Term Car Insurance?
Most insurance providers do not sell people short-term automobile insurance for periods of less than six months at a time. There are some situations where a person can get insurance for shorter periods, but the major auto insurance companies generally require a person to purchase a six-month policy. That said, people have the ability to cancel these types of policies halfway through, getting a refund for the unused portions of the plan. Auto insurance providers that offer six-month car insurance plans include Allstate, National General, and Farmers.
For people who are planning to lend their vehicle out, or are borrowing a vehicle, your current car insurance provider may be able to give you coverage for a short period of time as an add-on for the insurance policy you already have. If your existing auto insurance provider is not able to accommodate your needs, you may want to check to see if non-owners insurance makes more sense for you. Remember that if a person is operating your motor vehicle, and they are not you, you may need to get short-term auto insurance coverage to protect yourself financially. Other situations where short-term auto insurance makes sense is when a person places their car into storage or is buying a new or used vehicle.
How Temporary Car Insurance Works
Short-term car coverage works in very similar ways to a standard car insurance plan. You will still need to select a policy that meets your state's minimum insurance requirements, though there are also higher limits available for people who need them. Most states require people to have liability coverage, and some states require personal injury protection, uninsured motorist coverage, UIM coverage, and other types of coverages well.
Applying for short-term automobile insurance is easy to do, and many companies offer free quotes for policies. You may need to pay a deposit and/or on a month-to-month basis. If you choose to cancel your policy before the six months are up, you will be refunded the unused portion of what you have paid in most cases. Make sure to get a confirmation number when canceling a policy, and make a record of the date, time, and representative you spoke with.
Keep in mind that refunds can take a while to get to you and that you may be charged for coverage that you have received but not yet paid for. Regardless of whether you are getting a short-term policy or a longer-term car insurance plan, get free quotes from multiple companies using the tools here. When comparing companies, take note of the coverage that is provided, the limits the coverage has, and the duration of the policy.
When Should You Get Short-Term Auto Insurance?
Most people do not need to purchase a short-term auto insurance policy at any point in their life. There are, however, a few circumstances where purchasing a temporary auto coverage plan makes sense. In many cases, people can just add on insurance to their current plan, but in other cases, they may need to purchase an insurance policy that is separate from an existing policy.
Some car insurance policies only cover members of a person's household who are explicitly listed on the policy. This means if a friend, relative, or another person will be driving your car, even for a short period, they might not be covered under your plan. This can lead to costly bills and expenses if an accident occurs. You may need to add a new driver, temporarily, to your policy. If you are not able to do so, another policy may need to be purchased to provide insurance coverage for the new driver.
Also, it may make sense to get inexperienced drivers their own temporary policy to safeguard you against the possibility of increased premiums. If you have to file a claim against your insurance policy, your insurance rates could go up significantly. Consider both the premium for a standalone temporary policy and the risk of higher rates if you end up needing to file a claim.
Many people choose to get a temporary policy if they are planning to put their vehicles into storage for a few months at a time. Even though you might not be driving the vehicle, there is still a risk of theft or other damage that a comprehensive insurance plan may cover. Some states do require people to maintain insurance on their vehicle as long as the vehicle has registered license plates.