One Day Car Insurance in USA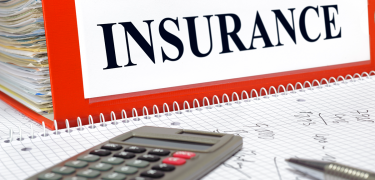 Just because you do something once, doesn't mean you shouldn't protect yourself. Accidents can happen anytime, anywhere, and it's essential to make sure you're covered even for short term, temporary situations. Every state except New Hampshire requires drivers to have auto insurance to drive legally, and you can be fined heavily and receive points against your license if you drive without insurance.
You should never be without some sort of insurance coverage on your car. Making sure you, your property, and others on the road are legally and financially protected is important. That's where one-day car insurance can come in handy.
What Is 1-Day Car Insurance?
There are plenty of situations where you will only be driving a vehicle once: borrowing a friend's vehicle, driving out of the country, or renting a car for a vacation or moving. This is where 1-Day Car Insurance Policies can be very useful.
This policy counts as a short-term policy, which can run between one day and six months. These policies will cover a variety of issues that pop up within the term, including accident recover and repair, damages from fire, vandalism, or theft, and liability against damage or injury to another person or their property, including death.
Most people will be able to receive one-day insurance, but some providers have more restrictive policies. Young drivers below age 21 could have issues receiving a short term or one-day policy, as well as very elderly drivers, above age 75. Drivers that have bad records, with many at-fault claims against them, will also be unlikely to receive these policies. Even if you are unsure, ask your insurance agent. A deal could be made. Different companies have different rules when it comes to these policies.
Typical Uses For One Day Insurance Policies
Maybe your car is in the shop, and you're going to be borrowing a friend's car. Perhaps someone else is borrowing your car, and you want additional insurance to cover your property, just in case. Maybe, you are moving, or are helping a friend move, and are renting a moving truck or van. Perhaps you're on vacation, far from home or in a different country, and your standard policy will not cover you out of the country. Maybe you are trying to sell your vehicle, and you want to make sure it's covered while strangers test drive it. Maybe you even have a gap between policies and want to make sure you're covered in that gap.
All Of These Situations Are Reasons To Get One-Day Insurance
One day car insurance and other short term insurance policies can be used to save money for very infrequent drivers, or infrequently driven vehicles; these policies can be used as a money-saving tool. By infrequent, it means two or three times a year. If you plan to drive multiple times over a few months, other short term policies would be better.
How To Get One Day Car Insurance
There are a few requirements to get one-day auto insurance policies, including being at least 21 years of age, with not more than six points on their license within three years. Applicants should also not have had their licenses suspended within the past five years, and should have no more than one at-fault insurance claim within three years.
You can research companies for single-day quotes and coverage online. All major insurance companies should offer short term packages, including day-by-day packages. You can choose which has the best terms and coverage options for your situation. Calling around to local independent insurance agencies for quotes is also a good idea. Local providers can often offer more customizable quotes. If you are driving in a different country, make sure the insurance is applicable to the region you will be driving in.
Once you've picked a provider, get all of your driving history, vehicle information, and other personal information in one place. This will make the process easier and faster. Once the policy has been agreed upon, pay your premium as quickly as possible. Most providers will allow for online and credit card payments.
Once your payment has gone through, get your proof of insurance and you are ready to drive! You need to get the proof before you drive and make sure to keep it with you in case of an accident or a traffic stop.