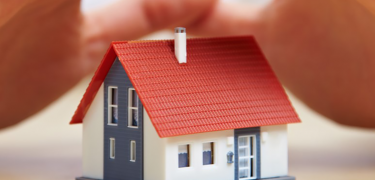 There are a few types of homes on the market these days, and you will need to know about the insurance coverage you should have on them. Each type of home has a different type of coverage, and in some cases, multiple coverage options are available. Modular homes are unique in that you can get a few different types of coverage, including modular home coverage, and in some cases, traditional homeowner's insurance coverage. What makes modular homes different from manufactured homes, mobile homes, and traditional homes, though?
Mobile homes, manufactured homes, and modular homes are all similar in that they are built in a factory and transported to their final destination. Mobile homes and manufactured homes are built on a movable chassis and are not set on the same type of foundation that traditional houses are. They are never found as two-story homes.
Modular homes can have more than one level. In many cases, they have two levels, and they are set on a similar type of foundation than traditional homes. This puts them in a different category than mobile homes and manufactured homes for insurance.
What Does Modular Home Insurance Cover?
For the most part, people who have modular homes purchase a traditional homeowner's insurance policy. This standard home insurance policy has many add-ons and options that you can get. Here is the information you need on the different types of coverage you should look into.
The first on this list is dwelling coverage. This coverage is the most common type of home insurance purchased. It pays for repairs to your modular home if the structure is damaged. This includes the walls (inside and out), the homes internal systems like plumbing and electrical, and the roof of your home.
Personal property coverage is also available and can be a fantastic insurance type to have. This covers repairs and replacement if the things inside your modular homes are in need due to a covered peril. It also covers theft. Many people are not aware that this insurance type can cover items whether they are in your home or out of your home, which makes it even better. You may need to purchase additional coverage for items like jewelry and other specific expensive items. Make sure to look at your policy and what it covers, and ask about add-ons.
Liability insurance can help protect you from significant financial expenses. Rather than repairing things, this type of insurance coverage helps pay for medical costs and/or legal expenses that can come if someone suffers an injury on your property. This can include things like animal bites, falls, and other things like libel as well.
How Much Modular Insurance Costs
Having a modular home, rather than a manufactured home or a mobile home, generally means lower rates on average. With many variables that go into determining home insurance premiums, however, there can be a wide range in terms of average costs. Factors that are used to determine costs include the location of the home, the replacement cost of the house, the value of the goods inside the home, the weather risks in the area, and others as well.
Differences Between A Modular And Manufactured Home
There are a number of differences between modular and manufactured homes. Manufactured homes are built in a factory, and delivered to their final location in one piece. They are most often built on a metal frame, and sometimes this frame has wheels. Modular homes are also made at a factory and are moved to the final location in multiple pieces. They are built on the same types of foundations as a traditional home; a slab, a crawlspace, or a basement.
Modular homes retain their value similar to a traditional home, where mobile homes depreciate over time. There are aesthetic differences as well, with modular homes looking more like regular homes and manufactured homes often looking more boxy. Manufactured homes are also sometimes called mobile homes. Different insurance policies need to be purchased for mobile homes, while traditional home insurance coverage is what most modular homeowners buy.
Where To Buy Modular Home Insurance
Modular home insurance can be purchased in person at some places. But many people get free quotes and information online here. This is a fantastic place to get free quotes on homeowner's insurance from multiple places. There are other things to consider when getting quotes as well, like whether insurance companies who provide your other policy types offer homeowners insurance. If you see your auto insurance company listed here, for example, make sure to get a free home insurance quote from them using the tools on this site.
Take a look at home insurance costs for the amounts you need when comparing prices. Also look at other insurance types like additional living expense (ALE) coverage, detached structures coverage, and identity theft coverage. With the tools here, you can get the best prices available. Start now.