Life Insurance for Cancer Patients & Survivors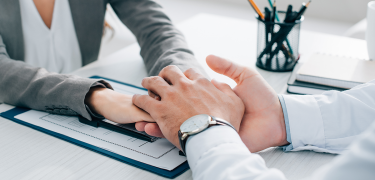 With around 60% of Americans having some type of life insurance, there is widespread recognition of the benefits of having a plan. Other Americans do not have life insurance, in many cases because of the cost of life insurance protection or the inability to qualify for a policy. People who have cancer, or have survived cancer, may have a more difficult time getting a high-quality life insurance plan. For people who are in this situation, or similar ones, having knowledge is essential. Here are the things you need to know about purchasing life insurance plans, and how the type and stage of your cancer can be part of what determines whether you can get a life insurance policy and what you pay.
Does Life Insurance Cover Cancer?
Before discussing whether life insurance covers cancer, you should know that it is possible to get a life insurance policy with a pre-existing condition. In many cases, insurance providers for life insurance require cancer to be in remission to write a policy. When you apply for a life insurance plan, the insurance provider will generally look at the last ten years of health history for people applying for a traditional term life insurance plan.
Most insurance companies will utilize the National Cancer Institute's Surveillance Epidemiology and End Results database. With anonymized information on millions of people who have undergone cancer treatment, this database includes outcomes as well as other general information. Also featuring expected survival life tables detailing survival statistics for various groups of people in remission, this is a valuable tool that many insurance carriers use to determine which policies you qualify for.
Life Insurance For Cancer Survivors
Top life insurance carriers use a person's prognosis to determine which policy types they can get and whether they can get a life insurance policy at all. People in early-stage cancer, one with a higher survival rate, are more likely to qualify for a life insurance plan. More aggressive types of cancer, and cancers that are detected later in the process and have spread, decrease the likelihood that a person will qualify for a life insurance plan.
Regardless of which type of cancer a person has, insurance companies will not generally issue a policy to someone who is still undergoing cancer treatment. More limited policies, however, may be available. These limited policies could be more expensive overall, discouraging many people from purchasing a plan. Once it is determined that you can qualify for a policy, insurance companies use a wide range of statistics to determine your insurance premium.
There are multiple types of insurance ratings for life insurance plans. These include Super Preferred, also called Preferred Plus, as well as Preferred, Standard, and Substandard. The lower a person's score is, the higher prices they will pay for their insurance premium. Treatable forms of cancer will generally warrant a higher rating than less treatable forms like pancreatic cancer.
Keep in mind that there are many different types of cancers. People having a history of specific types of cancers, like certain skin cancers, might find that cancer has little to no impact on what they pay for life insurance premiums.
Your health classification is one of the major things that determine life insurance premiums. Regardless of your health classification, however, the tools on this website can help you get the best prices for life insurance for your particular situation. It can be harder to find life insurance plans without a good health rating, but companies do exist that cover the standard health rating.
Getting Life Insurance As A Cancer Patient
Some people look into getting an instant approval for life insurance, which is most often available for term life insurance policies. Utilizing instant approval, an insurance provider uses an algorithm to predict your risk and life expectancy. For this type of policy, there is no medical exam necessary, and the paperwork is limited as well.
People are required to provide their medical history, height, weight, address, and information on their lifestyle in order to get instant approval on life insurance. The insurance carrier uses the information given to make a quick decision regarding a policy. People who are recent cancer survivors, or are undergoing treatment at the time they apply, will likely not be eligible for instant approval life insurance. Instead, they will likely need to get a plan involving a life insurance medical exam.
Life Insurance With A Family History Of Cancer
People who have been cancer-free for several years may be able to qualify for a life insurance plan. Survival rates are released for specific periods of time, and after the person has completed treatment and is cancer-free this information is utilized. Many health institutions release data surrounding five-year survival rates, as an example. The longer cancer is in remission, in most cases, the less likely it is that the cancer will return. Many cancer survivors celebrate their five year anniversary of being cancer-free for these reasons. Using this milestone, people who have cancer that has a high five-year survival rate can consider applying for a life insurance plan.
People who have a family that has a history of cancer can find themselves being asked more questions about their family's history. They may also end up paying higher rates for life insurance premiums because certain types of cancers are more likely if a person's family has a history of them. The number of relatives that a person has who have been diagnosed, as well as their relationship to you, can both factor into determining how likely you are to be impacted. Another piece of information that affects whether you qualify for a life insurance plan, as well as what you pay, are the ages in which your relatives were diagnosed with cancer. People who have family members who have been diagnosed at an old age are generally less affected than people with family members who were diagnosed at a younger age.
Using Life Insurance To Pay For Cancer
People who already have a life insurance policy and have been diagnosed with cancer may be able to utilize their coverage while they are still alive to pay for medical expenses. In some cases, life insurance policies for people who have been diagnosed with cancer while already on a life insurance plan can be used to provide a person's family with supplemental income. This is heavily dependent on the type of insurance plan you have, in addition to your health status, and whether or not you added insurance riders to your policy to supplement your coverage.
For people who have a cash value life insurance policy, which includes policy types like whole life or universal life insurance, the cash value can be accessed through a policy loan or surrender. When a person surrenders their life insurance policy, it is similar to canceling it. You will no longer have coverage and will not pay any additional premiums. In return for this cancellation, you receive the sum of the policy's cash value minus any penalties for surrendering. People who have a cash value life insurance policy may also have the option to take out a life insurance policy loan. This means you can borrow money from the insurance provider up to the amount of a policy's cash value. Keep in mind that if your cash value drops to zero, your policy may lapse, however.
For people who are terminally ill or in poor health, they may consider a life insurance settlement. A life insurance settlement is when you sell your life insurance policy. The buyer for the policy takes over the premiums, and in exchange, they receive your policy death benefit when you pass away. Insurance settlements like these tend to be used on permanent life insurance policies, but in some cases, it is possible to sell a term life insurance policy if you provide adequate documentation that you are likely to pass away soon. Life insurance settlements often offer a payout that is larger while you are still alive than a policy loan or surrender would.
Some policies have living benefits add-ons to them. This makes them usable to pay for medical expenses while a person is still alive. Each life insurance policy has its own set of add-ons, so make sure to look over your policy's specifics before selecting a plan. Accelerated death benefit add-ons are also available and usually allow a person to access the death benefit on their policy if they are terminally ill. In some cases, the policy will let you do this if you are chronically ill as well. Each insurance company is different, so you need to verify whether or not the progression of your cancer qualifies you to use any of your add-ons.