Car Insurance For Foreigners in USA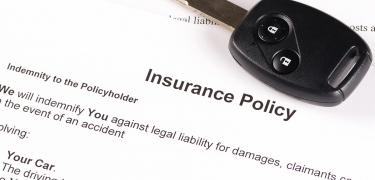 People travel to the United States for many reasons, including vacation, work, studies, and there are many other cases where people travel to the country. If you are planning to spend time in the US and will be driving while there, you should be aware that the car insurance industry works a little differently than many other places. Each state has its own laws and requirements regarding driving in the state. With a little research, however, you can be prepared for operating a motor vehicle.
Do Foreigners Need Car Insurance In The USA?
It does not matter if you are visiting friends in the country, on vacation, working, or are in the United States for any other reason, if you are operating a motor vehicle, you will need to be covered by an insurance policy. Insurance plans help protect you financially if an accident or other auto-related situation occurs. Insurance plans can protect people who are renting vehicles in the country, people who are borrowing your friend's vehicles, people who are using work vehicles once they are in the country, and there are numerous other situations where a person may be operating a car in the country.
The types of insurance policies you are required to get can vary depending on your specific situation. If you are renting a vehicle, as an example, the rental company likely has an insurance policy on the vehicle for you to purchase. In many cases, people who are traveling on vacation and renting cars in the country can buy additional insurance to further protect themselves in case the vehicle is damaged for any number of reasons. For those planning on renting a car, van, or truck, contacting the rental company in advance to see what options are available, as well as what the requirements are for people to drive when traveling from your country. In some cases, a person may need an International Driving Permit to drive legally in the state or states they are traveling to.
People who are borrowing a vehicle from a friend while they are in the USA have a few different options available to them. The first option is to get their own insurance plan. This involves research, as well as fulfilling specific requirements with an insurance company. Purchasing a short-term insurance policy can be expensive in some areas, which is another thing to keep in mind. Comparing rates from multiple companies is the best way to find the best prices for car insurance available. Different automobile insurance providers service different areas, so if you are traveling from one area of the country to the next, you will want to make sure that you are meeting the requirements for insurance there. It is also possible for people who are visiting to be added to the insurance policy of their friend or family. Have them contact their automobile insurance provider and get the requirements to add you to their policy. This can be a cost-efficient way to get insurance protection for both you and them.
What Kind Of Insurance Policy Should I Get?
Not only are there numerous types of car insurance plans available, but there are also different options for people looking for short-term insurance versus long-term insurance. If you are not sure how long you will be in the country, it may make sense to get a policy that you can have for a more extended period.
Car Insurance For Short-Term Foreign Visitors
Short Term car insurance policies are available for foreign visitors traveling to the US. If you are not sure how long you're going to be in the country, you may want to opt for an insurance policy that can be extended. When reaching out to auto insurance companies to inquire about rates, let them know how long you're planning on staying in the country, and they will get you a free auto insurance quote.
Car Insurance For Long-Term International Visitors
People who are traveling to the United States for more extended periods may look into getting a standard car insurance plan. These policies tend to be less expensive per month overall, and also have other benefits. You can cancel these policies at any point, giving you flexibility. You may need to have a home address to get this type of policy, however. Contact the car insurance companies you are interested in to ask about rates.
United States Car Insurance Requirements
In some cases, a person's standard car insurance policy from the country they're from will cover them in the United States as well. Contact your automobile insurance service for more information and to inquire. Each state in the US has different requirements for automobile insurance to drive legally. Most states require liability car insurance, and some require other types of insurance. Take the time to learn about the requirements for driving where you are going. You may decide to contact the Department of Motor Vehicles of the state you are traveling to get the latest and most accurate information.
What's An International Driving Permit And Where I Can Get One?
People who are traveling from foreign countries may be required to have an International Driving Permit in order to drive legally. This is in addition to having a valid driver's license from their home country, and each state may have different requirements overall. Contact the Motor Vehicle Department to learn the requirements in the state you are traveling to. Keep in mind that an International Driving Permit is not issued in the United States and needs to be obtained in your home country if it is required. Not all countries citizens need to have an International Driving Permit to drive legally in the United States. A little bit of research can go a long way towards determining your needs.
Why Rent, Borrow, Or Buy A Car In The US
Remember that public transportation does not always run all night and in all areas. Even if you are in a larger city, pay attention to where you are staying and what options are available to you. Also, keep in mind that you may have requirements you need to fulfill in your home country in order to drive legally in the United States, depending on your circumstances. If you are purchasing a short-term insurance plan, long-term insurance plan, or car insurance for vacation, you will want to compare prices to find the best rates for car insurance available for your situation. Having car insurance coverage protects you from expensive bills, and is essential for driving legally in the United States of America.
What Are The Car Insurance Requirements For Tourists In The US?
If you are borrowing a vehicle from a friend or family member, they may be able to add you to their own insurance policy on the car you will be driving. They will need to contact their auto insurance coverage provider to add you on. Some people do choose to purchase a short-term insurance policy for themselves to provide physical damage insurance coverage and liability insurance coverage for themselves if they are driving in another state or country.