Car Insurance for Expats in the United States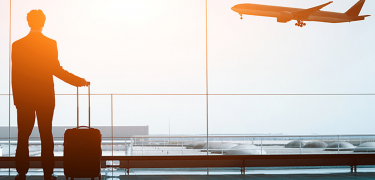 When someone is called an Expat, it refers to their living status outside of their native country. More specifically, to be an Expatriate, or to be Expatriated, means you are living outside of your country of birth. Usually, these terms are used when it comes to tax codes, but some countries and insurance providers also use it when writing auto insurance, or other insurance types, for non-citizen residents.
Why Do I Have To Purchase Ex-Pat Car Insurance?
If you are planning to stay overseas for more than 30 days at a time, and plan on driving or renting an automobile while abroad, you should find an international insurance provider to purchase a policy for your time.
This is especially important for expats staying within the United States, as every state besides New Hampshire requires drivers to have insurance that will cover themselves and any other injured parties in the case of an accident. This will protect you both legally and financially. Driving in the US without insurance can lead to a number of consequences, including having your license taken away, and expensive fines.
Does Every Insurance Company Sell Ex-Pat Car Insurance?
Not every company will cover expats. Some companies will send you to an underwriter that will sell you an expat policy, while others will avoid offering expat insurance altogether. International companies that offer plans in multiple countries would be the best bet to find car insurance for expats.
If you are planning on spending an extended amount of time in the United States, the best option would be to find a US-based company to purchase your insurance through. These US-based companies will be more familiar with local laws and be the easiest to contact in the event of an accident or other claim situation.
Where Can I Buy Expat Car Insurance?
Finding affordable auto insurance for expats in the United States can be difficult, as most insurance companies within the US factor in credit scores to determine insurance premiums. Expats will lack this credit history, which can lead to higher premiums, and more difficulty finding insurance in general.
Most expat car insurance can be purchased online, using the same free quote tool options used for purchasing native car insurance. Make sure to compare rates from multiple different companies and read the websites and contracts thoroughly, so you understand the company's full offerings. Calling the company and speaking to an agent in person could also assist the process. Be ready to explain your living situation clearly when you call.
When looking into different policies, make sure to use the zip code of the state or city you will be staying in, and not your zip code of origin. Rates and coverage availability will be based on where you are staying and where you are driving, not from where you are from originally.
Car Insurance For Returning Expats
When returning to the US after living in another country, most auto insurance providers will want proof that you have three or more years of continuous, high-level insurance while you were out of the country. If you are unable to provide an English copy of your proof of insurance from the country you were staying in, most American auto insurance companies will consider you uninsured for that period.
If you did not have coverage abroad, or cannot prove your coverage abroad, you should expect your new US-based insurance to be higher in price than usual. Even proving that you had six months of continuous coverage could save you money, so be sure to document past insurance well, and in English.