American Home Shield Review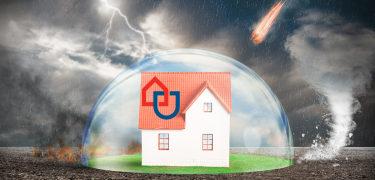 Shopping for a home warranty can be tricky, but at American Home Shield, it is easy to pick a plan that best fits your needs. American Home Shield offers four different pre-set plans, one of which is custom built by the purchaser, and even allows customers to backdate coverage to their move-in date given the right circumstances. Depending on what plan is picked, you can have appliance coverage, systems coverage, or a combination of the two. Compared to other companies, American Home Shield keeps costs flexible and competitive.
American Home Shield Warranty Overview
This company offers coverage for over 20 appliances and systems, including optional coverage for pools, wells and septic systems, guest units, instant hot and cold water dispensers, ceiling fans, and built-in food centers. Though American Home Shield only offers a 60 day workmanship guarantee, AHS has access to a network of 15,000 independent contractors and 45,000 service technicians. Another perk? No home inspection is required before plan begins. AHS also permits the customer to choose their service fee amount, bringing a lot of flexibility to the plans. Typically, choosing a higher service fee will lower the monthly premium. American Home Shield is the right company for any purchaser that is looking to insure their home, but not pay for more than the coverage that they need.
What American Home Shield Plans Cover
There are four different plans to choose from offered by American Home Shield Plans. The two base plans are called the System Plan, which covers your homes systems, and the Appliances Plan which covers things like your water heater. There is an additional plan you can get, called the Combo Plan, which includes both the appliances plans and system plans. One of the benefits of these three types of plans, as well as the fourth plan that is available, called the Build Your Own Plan, is that you can backdate the coverage of the plan. The amount of customization you can get from American Home Shield Plans is unusual in comparison to most other companies within the industry.
What The Plans Cover
There are 21 general items that are covered by the plans, when purchased together. The systems plan includes water heaters, ceiling fans, air conditioning, heating, electrical, doorbells, smoke detectors, garbage disposals, instant H/C water dispensers, central vacuums, and plumbing in some cases. Each of these systems is an important part of your home, but keep in mind there are additional notes on each one and you will want to read your policy in its entirety before purchasing a policy. In many cases, ductwork and stoppages are included in the systems coverage. The price can vary based on which plan you decide to purchase, and you can save money by getting the combo plan, which also includes coverage for things in the appliances plan.
The appliances plan includes coverage for ten general items. These items include refrigerators, ranges, ovens, clothing washers, clothing dryers, dishes, built-in microwaves, trash compactors, freestanding icemakers, the garage door opener in your home, and built-in food centers. The pricing for these plans also varies based on the level of plan you get. This plan can be combined with the Systems Plan to make the Combo Plan. The Combo Plan can be a great way to save money and get coverage for everything that is included in the Appliances Plan and the System Plan.
There is a fourth type of plan available as well, called the Build Your Own Plan. On its base level, this plan allows you to choose 10 items of any kind from both the list of what is covered on the Systems Plan and what is covered on the Appliances Plan. Additional items can be added for an additional fee, allowing you to only pay for the items you want coverage for.
American Home Shield Home Warranty Cost Comparison
Getting the least expensive policy is fantastic, but you also want to get a policy that works for your needs. By choosing coverage for what you actually need it for, you can save money overall. Make sure to read through your policy and keep in mind that certain decisions need to be made by the warranty company in order for American Home Shield to cover the cost. This can include calling a repair person, even if it is just for an inspection, and not attempting to do maintenance on the product yourself. Also, if you fail to perform general maintenance on appliances or systems as recommended by the user manual, your coverage can be negated. Lastly you will want to understand what is excluded and read your contract thoroughly. Some plans, for example, may include your plumbing system but not your bathtubs, showers, or sinks.
American Home Shield Plans can be a good choice, particularly for people who are looking for short-term coverage. The ability to build your own policy, which is uncommon in the industry, can help you save money. Finding the best home warranty plan for you can help you save a lot of money long-term. Make sure that you are familiar with the processes of your plan, regardless of which home warranty company you choose to purchase a policy from.
There is information here on a number of different services and plans, allowing you to compare policies and find the best home warranty plan. The plans offered at American Home Shield are generally best for people who are looking for a home warranty plan they can customize. People looking for longer guarantees on workmanship may look to purchase a policy from another company. Another benefit of American Home Shield is that they serve 49 states. No home inspection is required, and with a network of over 15,000 independent contractors, these plans can be a solid choice for your home warranty needs.